EVENTS IN THE PARK
 3 on 3 Ball Hockey Tournament and Family Fun Day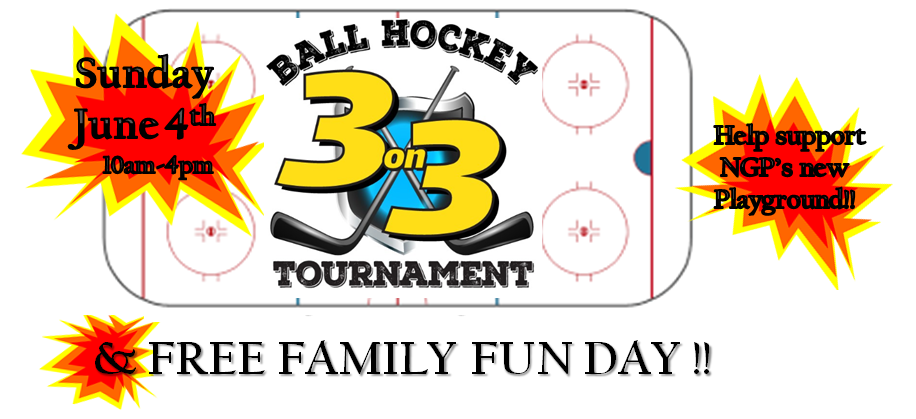 When:  Sunday, June 4th, 2017. 10am to 4pm.
Where: North Glenmore Park Community Association, 2231 Longridge Dr. SW
Challenge your neighbors!  3-on-3 tournament is $150 per team of six, ages 6+. Our Family Fun Day will include FREE bouncy house, FREE gaming truck, FREE face painting & balloon animals. Reasonably priced food & beverage from Wild Rose Brewery & Valbella Gourmet Foods. Giveaways from InjaNation & Mastermind Toys, and a sports-themed raffle cap off this event to raise awareness and funds for the playground!
Team paces still available! 
Help us reach our fundraising goal while having a super time enjoying indoor ball hockey with family, friends & neighbours!  Entry is $150 per team, recommended rosters to be a combination of adults and kids. We recognize that June is a busy month, so a game schedule will be sent out a couple days prior so you can plan your day.  And right in time for summer, the winning team will eave with a basket of six premium wines & awesome mini fridge filled with Coke products.  Additionally, a cool sports-themed silent auction will entice your sports fan!
For more information or to register your team, contact the playground committee (playgroundngp(at)gmail.com).
Stampede Breakfast     
When: Saturday, June 17 2017. 8:30-11:00am.
Where: North Glenmore Park Community Association, 2231 Longridge Dr. SW
Join us on neighbour day for our annual community stampede breakfast! Free or by donation. Pancake breakfast put on and served by Earl Grey Golf Club and the North Glenmore Park Community Association.  Event includes free family-friendly activities and entertainment; more details to come!
We are looking for volunteers to help at the event! Shifts can be short, and include: grill pickup (Friday, June 16th) and drop off (Monday, June 19th); event setup help; event take down help; food and coffee restocking. Please phone us at 403-246-4243 or email Renee to sign up to volunteer, or for more info.
Mobile Skate Park at NGPCA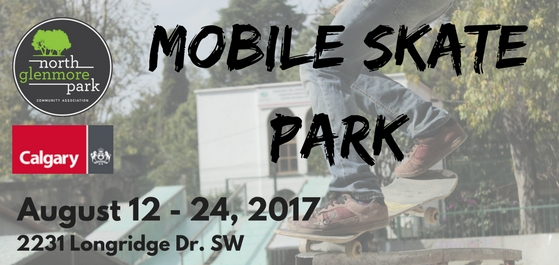 When: August 11 to August 25th, 2017
Where: North Glenmore Park Community Association Parking Lot, 2231 Longridge Dr. SW 
Monday to Friday: 11am to 7pm, Saturday and Sunday: 10am to 6pm.
A FREE skateboarding program for all ages. 
Participants must have a signed  waiver. If under 18 , the participant will need it signed by a parent / guardian before being able to participate in this program. Waivers are available on-site and on www.calgary.ca/skateparks.  Helmets are mandatory when using the park. You are welcome to bring your skateboard, roller blades, or scooters to the park. Rental  skateboards and helmets are free to use on a first come, first serve basis.
For more information call 3-1-1 or visit www.calgary.ca/skateparks
---
COMMUNITY PROGRAMS
Community Open Gym Time

Mondays & Fridays:   3:30pm – 6:00pm
Please check in with our front office prior to entering the gymnasium. Open to everyone! Free with valid NGPCA family membership, or pay $2 drop-in fee.
*The gymnasium may be available on a drop-in basis on evenings or weekends if there are no scheduled bookings. Please call ahead (403)246-4243 to confirm availability.*
Gentle Fitness for Older Adults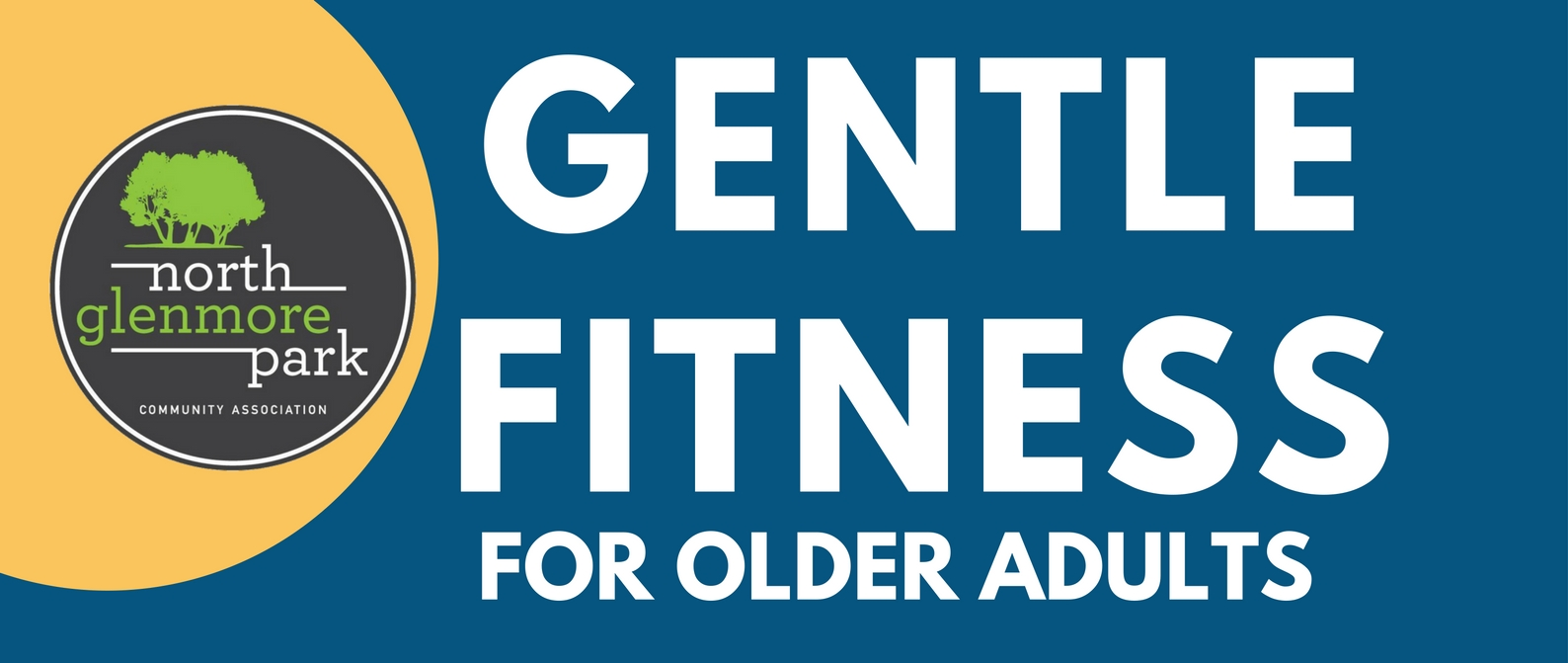 Thursdays:   11:00am – 12:00pm
Class includes seated and standing combination exercises using Bender Balls and Therabands to increase muscular strength, muscular endurance, flexibility and balance. A variety of exercises are offered with the intent of improving functional fitness.
Your first class is free to try!  New participants always welcome.
Sessions run until June 22nd, 2017, and will continue in the fall.  Register for all 10 classes and pay only $50. Community association members receive a 10% discount. You can also purchase a 5-class pass for $25, or pay the $8 drop-in fee.
Pickleball

We are pleased to reintroduce Pickleball to our community programming!
Our spring Pickleball sessions run on Sundays from 1-3pm, from May 7th to June 18th, 2017. Please note there will be no Pickbleball on Sunday, June 4th.
Pickleball will be FREE with membership, or pay a $2 drop-in fee. Anyone can become a member of our community association (you don't have to live within our community boundaries), and memberships are now valid for one full year from the date of purchase.
Please email Renee for more information, or to volunteer to be a court host.
New to Pickleball or not sure if it is for you? Try your first session for free!
Summer Camps at North Glenmore Park Community Association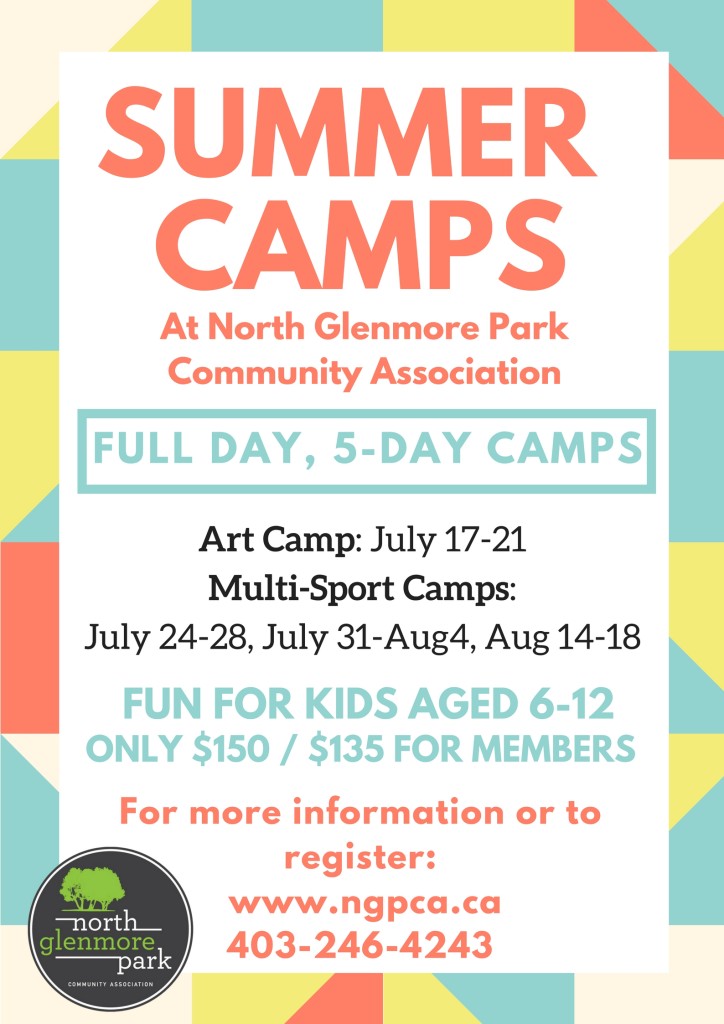 2017 summer camps have been confirmed and registration is open! For more information or to register, please visit our Summer Camps 2017 page.
---
BEFORE & AFTER SCHOOL PROGRAM
P.O.O.S.C.A. (Parkdale Out of School Care Association)
Located within the North Glenmore Park Community Association. Not-for profit, accredited and licensed qualified staff. Warm, friendly, stimulating environment. In operation since 1986. Subsidy available.
Contact: Dianne Email: pooscacgs@gmail.com Phone: 403-999-4616