Host a Birthday Party at our Facility!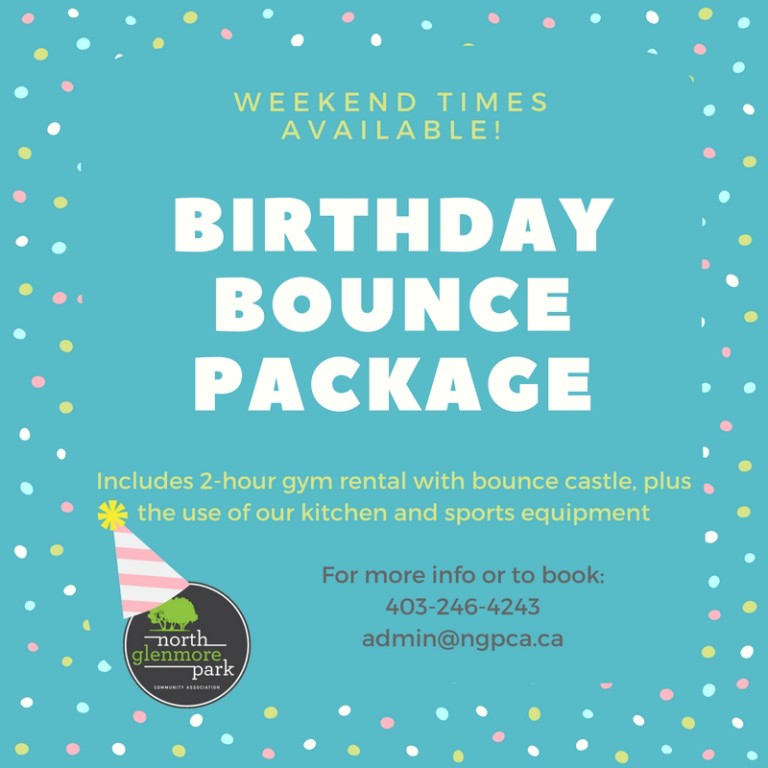 Our gym is a common hosting grounds for birthday parties of all kinds! Enjoy our large, multipurpose gymnasium with attached kitchen and customize it to your needs.
Cost: Gym is $80/hour to rent. This includes access to tables and chairs and the use of our sports equipment.
Bring your own equipment or use ours for a floor hockey, soccer, or sports party of any kind. Or get creative and host your own entertainment! We frequently rent to parties who bring in bubble ball soccer, inline skating, bounce houses, or other entertainment such as magicians or face painters. Our size and capacity allows hosts to get creative, and to invite as many friends as they can think of!
Birthday Bounce Package
We also offer a Birthday Bounce Package which includes:
2 hours of gym time with the attached kitchen
use of our in-house bounce castle (photos below)
access to tables and chairs
the use of our sports equipment
Our bounce castle is best for ages 8 and under. Our staff will help you set it up and put it away, but we typically need a parent volunteer or two to help us fold it. Our gym has enough space to have the bounce castle inflated while still having open space for sports games and a corner with tables for snacks or cake.
For more information or to schedule a tour or booking, please email us or call 403-246-4243.